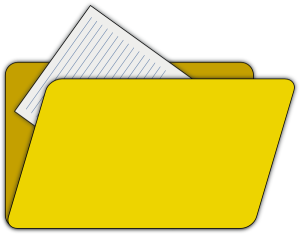 Today I wanted to share a utility I whipped up. I wanted the utility to accept a File Object and be able to do the following:
Check if the file name exists, if it does NOT, return the File passed in.
Generate a random number between 1000 and 9999 and insert it before the file extension, or at the end of the name if there is no extension.
Repeat the process if necessary until we find a unique name.
Here is the class below free of any third party dependencies. You have my permission to use it however you see fit.
public class FileUtils {

    private static Random random = new Random();

    /**
     * 
     * @param f
     * @return
     *      A unique file name or the file passed in if it does not exist
     */
    public static File getUniqueFile(File f) {
        if(!f.exists()) {
            return f;
        }

        StringBuilder fsb = new StringBuilder(f.getName());
        int insertion = fsb.lastIndexOf(".");
        if (insertion == -1) {
            insertion = fsb.length();
        }


        int rand = randInt(1000, 9999);
        fsb.insert(insertion, rand);
        File randFile = new File(f.getParentFile(), fsb.toString());
        if(randFile.exists()) {
            //keep going until we get something unique
            return getUniqueFile(f);
        }

        return randFile;
    }


    public static int randInt(int min, int max) {
        return random.nextInt((max - min) + 1) + min;

    }

}